Transitional Grey Hair Color in Castro Valley at Studio W Salon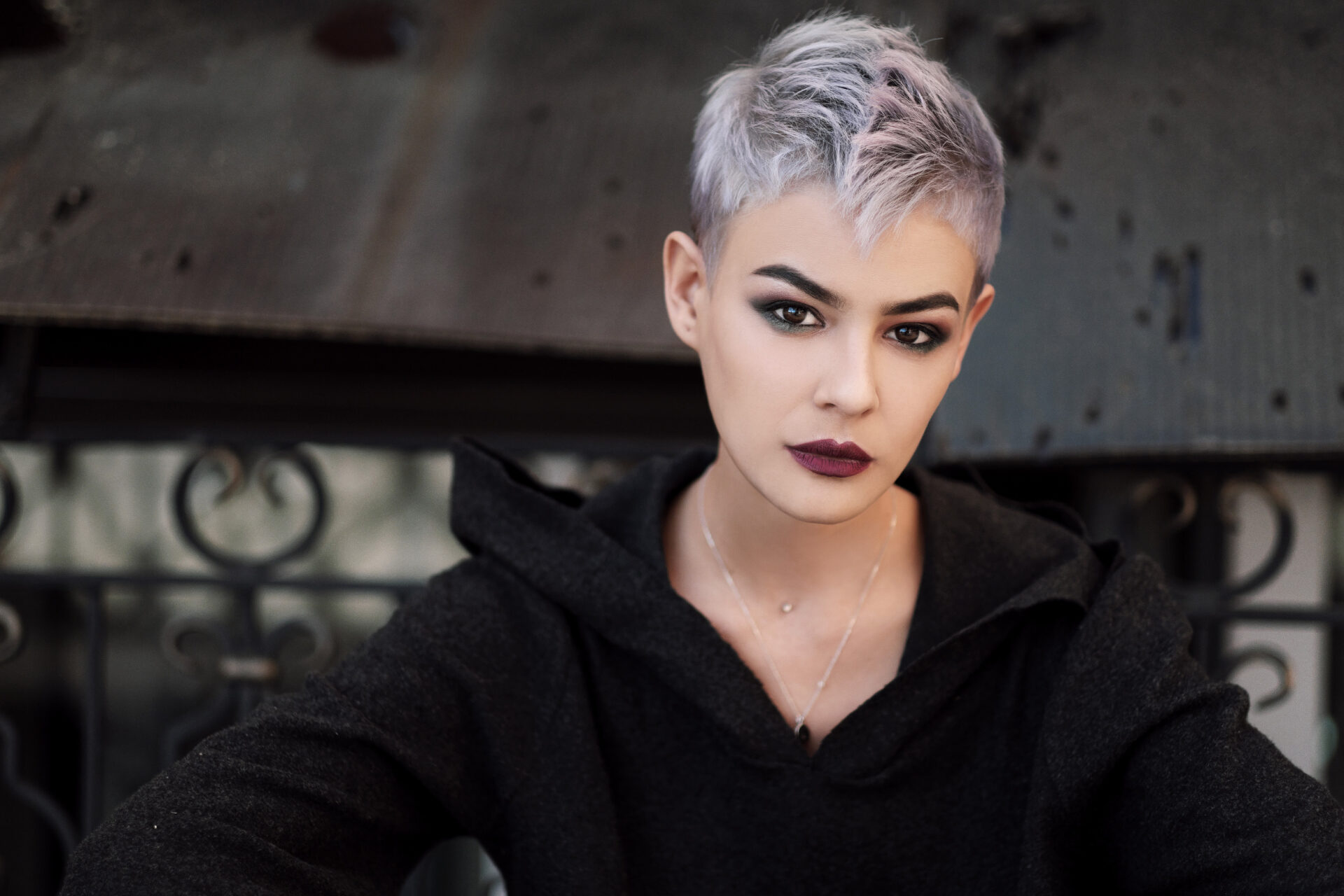 Tired of coloring your grey every few weeks? Ever think about just going with it? Transitional grey hair lets you embrace your grey hair, skipping the long grow out process. Unlike a root touch up service, we don't color your roots - we color the rest of your hair to match your grey and natural salt and pepper pattern.
At Studio W Salon, we have experience with recreating stunning grey hair, whether you're ready for a little grey throughout, or ready for a total grey hair transformation.
---
What is Transitional Grey Hair?
Transitional grey, or grey hair transitioning, is the art of creating natural looking grey, white or silver hair using a variety of advanced hair color techniques. And it's in demand among women who want to let their grey hair show but don't want to endure the lengthy and somewhat awkward grow out phase.
What is the Transitional Grey Hair Process?
The key word here is process. Mimicking your natural grey color in your unique salt and pepper pattern can take several hours or several appointments, depending on your starting color and the desired end result. Every step of the way, we will create a very natural-looking, blended result so that you feel beautiful and confident as your hair continues its natural transition. This hair color service is likely to include several steps to achieve that goal.
We start at the roots and analyze your color and salt and pepper pattern, so allow a few inches of new growth without color or highlights of any kind.
We treat your entire head to remove any previous dyes and we may need to lighten your hair all over to start with a blank slate.
Through a variety of techniques, we add back color to mimic your salt and pepper pattern.
Over time, we can continue your transformation, gradually reducing the amount of color we apply.
Transitional grey hair mimics your unique greying pattern.
With a couple inches of untouched root growth, we'll want to analyze your grey color along with your greying pattern, which will be unique to you. There is a spectrum of grey hair, from white and ash grey to platinum silver, depending on how much pigment remains in the hair. That's where our hair color artistry comes in, as we need to color the rest of your hair with the same dimension to match your roots.
Experts in Silver and Grey Hair Transformations
Some women have more than a little salt and pepper and they're ready for a silver hair transformation. We can do that. The results will be stunning! And women find that instead of rushing back to the salon to cover up grey hair every few weeks, they're only returning to the salon to refresh their silver just a few times a year!
How much does Transitional Grey Hair and Silver Hair Transformations Cost?
This is a difficult service to quote without seeing your hair or knowing what you want. The cost will depend on the number of steps in the process to get you where you want to be. Some transformations can take a full day. And although that's a lot of time in the chair, the initial transitional grey hair appointment will be the longest and most involved. From there, the look is fairly low maintenance with fewer trips the salon.
---
Ready for a Grey Hair Transformation? Start with a Free Consultation
A consultation is the best way forward. We can talk about the look you want, review your options, and let you know how much the service will cost. Then we can book your appointment with the proper amount of time with our grey and silver hair expert.
Grey Hair Transitioning Salon Near Me
Castro Valley
Hayward
Oakland
San Jose
Union City
Dublin
Alamo
Berkeley
Fremont
Pleasanton
Recent Grey Hair Transitioning at Studio W